NEW PARTNERSHIP BETWEEN COLLENDA AND CRiON IN BELGIUM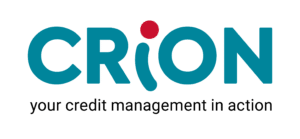 Collenda is very pleased to announce that CRiON has joined the Collenda Partner Programme. As a result, CRiON will act in Belgium as Reseller & Lead Referral Partner and also as Service Partner for S4Dunning software, the Collenda solution for debtor management.
Collenda also immediately joins the "Credit Management Circle" of CRiON in Belgium as Silver Flex Partner.
Hartmut Wagner (CEO of Collenda): "With this partnership Collenda can be even closer to the market and respond more directly to the needs of customers in the field of credit management in Belgium."
Jean-Louis Coppers (CEO of CRiON): "The software S4Dunning is a user-friendly, efficient and effective solution in the field of debtor management. S4Dunning by Collenda thus fits perfectly into what CRiON wants to offer to customers and companies, in various segments of the market."
About S4Dunning:
S4Dunning is the application for easily optimizing your debtor management and keeping a grip on your debtor-related processes. Its strength is the simplicity with which both complex establishments and relatively simple procedures are supported.
About Collenda:
Collenda is a trusted supplier of credit management and debt collection software with more than 800 customers, including banks, companies, collection agencies and bailiff offices in Europe. Collenda's Saas applications help automate the entire credit management and collections process.
Collenda is part of the Aryza Group.
About CRiON
CRiON is the market leader in Belgium as an independent broker-consultant specialised in credit insurance and credit management. CRiON offers expertise and a wide range of services in the field of credit management solutions.
CRiON is based in Ghent and is part of the global network of the listed broker group Aon.
For more information, please contact:
Collenda:
Geert Corbeel, Senior Sales Executive Belgium.
Tel. : +32 (0)15 33 93 27
Mobile : +32 (0)496 97 40 13
Email geert.corbeel@collenda.com
www.collenda.com
CRiON:
Els De Smet, Senior Credit Management Consultant.
Tel. : +32 (0)9 244 62 71
Mobile : +32 (0)486 64 01 31
Email : els.desmet@crion.com
www.crion.be